Menu
About John's Bookshop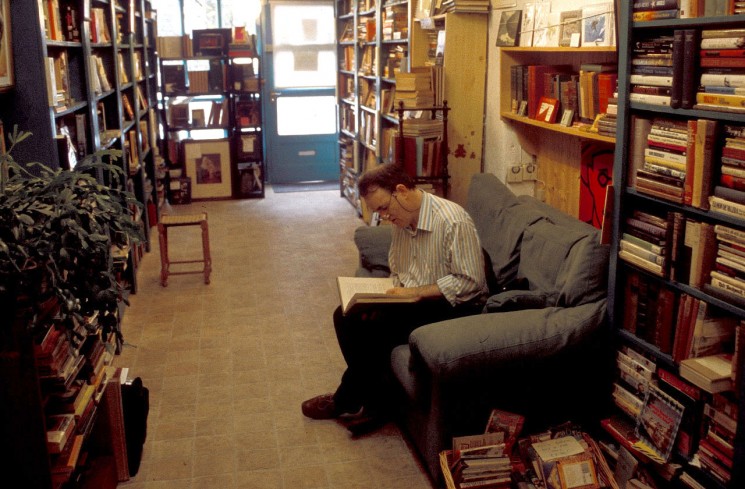 Hello, you are very welcome to my website. I sell antiquarian, used, rare, and a few new books. I also sell original documents, signed first editions, photographs, ephemera and a few select paintings. Whilst I stock books of all sorts there is an emphasis towards Irish Literature, Local History, Inland Waterways, and Irish language books — leabhair Gaeilge.
The shop is owned and run by me, John Donohoe. I opened it in 1997 and launched this website in May 2011. Located in the old part of Athlone town, County Westmeath, Ireland, the shop is quite small. I have about 9000 books in stock with a further 20,000 in storage. All of which I hope to have up on this website in due course. I do not have all my stock on the website yet. So if there is something you are looking for which is not on my website then drop me a line as I may have it in stock. But be assured that every week for the next few years more items will be uploaded. So if you see nothing on this visit then please call back again. 
What makes my website distinctive is that here you see the item you are buying, with an accurate description of it's content and condition. So you need have no fear of receiving something different than what you paid for. Plus there are no postal or packaging fees. Every item is posted in a waterproof bubble lined envelope. And you don't have to register your details or log in your credit card. You pay through Paypal so you know you are buying something with confidence and security. It's quite simple. You pick the item you want. You put it in your cart. You pay through Paypal and it is posted to you anywhere in the world. You get exactly what you pay for with no hidden fees and with no fear of receiving follow up emails. I also accept payment by credit card, cheque or postal order. Just email me for details. 
Thank you for visiting my website. I hope you see something you like and if not on this occasion then please come and visit again soon! Alternately, you can always call into the shop in person, you will be very welcome.
Kind regards
John